Responsible Gambling
9Winz is operated by Globis N.V., registered under the laws of Curacao under registration number 155962 and licensed by WAS International N.V., licence Nr. 365/JAZ.
We take responsible gaming on our site seriously, and we understand that for some players gambling becomes more than just a way to have fun. Developing a gambling addiction has only negative consequences, and medicine has recognised it as a serious illness for many years.
We try to minimise the risk of addiction and have therefore produced a document on responsible gaming which every 9Winz user should read.
The most important remedy against negative side effects from gambling is knowledge and education about the risks of gambling, as well as support for our users' self-control so that they do not suffer from negative side effects.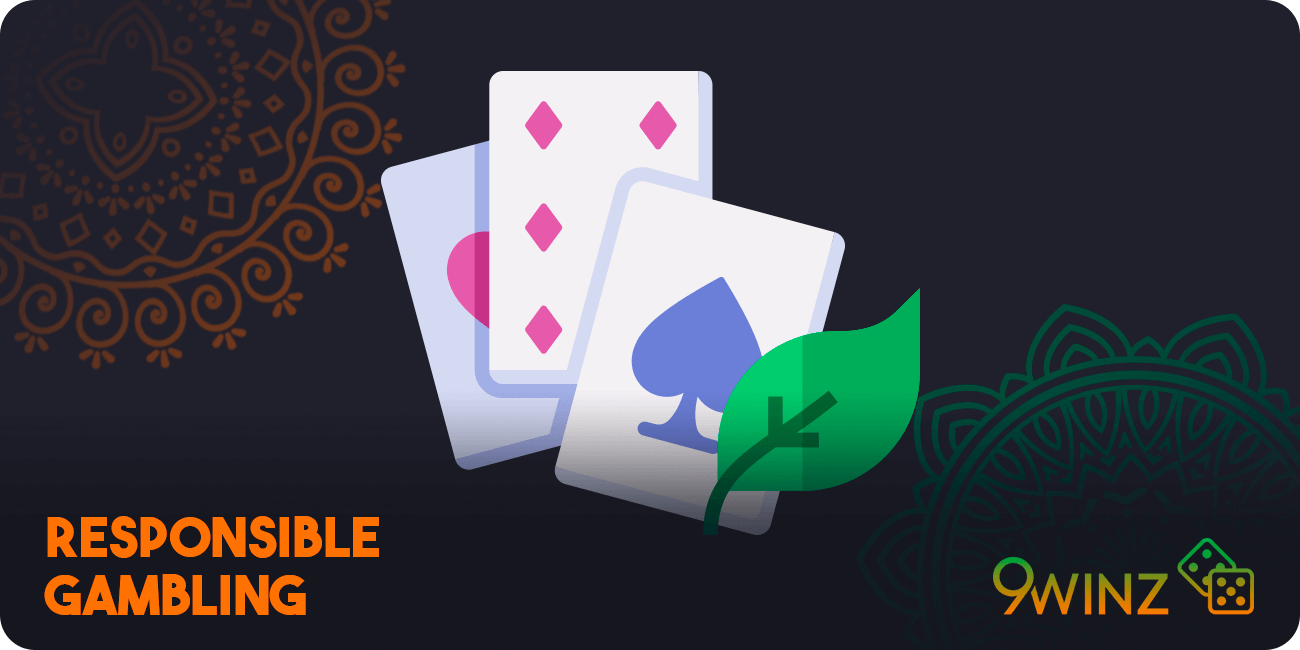 Information and contact
Every 9Winz user can contact our support team for help at any time. You can ask for contacts to specialist institutions for dealing with gaming addiction or you can freeze your gaming account for a period of time. To do this you need to email us at [email protected]. Our operators will help you as quickly as possible. We will not disclose your confidential information. You can also take a test in advance to help identify the development of a gambling addiction on a specialist website.
---
Useful tips for gambling responsibly
To prevent gambling from becoming a problem, we advise our users to follow some important rules:
Only gamble with money you can afford to lose, otherwise you may worsen your financial situation;
Do not gamble in a state of euphoria and do not take unnecessary risks. Try to play with a cool head;
Set for yourself time limits on gambling. Remember that gambling should be in balance with your other hobbies;
Do not gamble when you are under the influence of drugs, medicines or alcohol;
Don't try to win back losses at all costs. Play for fun, not for profit;
Take breaks: Take breaks when you notice you are tired or can no longer concentrate.
Protecting minors
We are careful to ensure that players under the age of 18 are not allowed to gamble. We encourage all users to keep their gambling account login details secret from minors around you. We also adhere to KYC policy, which means that we can request confirmation of our customer's identity at any time. For parents, we can recommend internet filters to help them shield their children from any context that is not intended for them, just write to our support team where you will receive useful links.
Self-Exclusion
If you have a gambling addiction or want to keep yourself away from online casinos for any of the other reasons, you can use the 'self-exclusion' feature. It allows any player to limit their access to gambling from 6 months to 5 years at will. Please note that the self-exclusion is permanent for a set period of time and cannot be revoked for your own safety. The Purchaser cannot create a new account, make deposits or play games of any kind. In order to do this please contact our support service [email protected] and you will receive all the necessary instructions.